Wallpaper for Coastal Inspired Interiors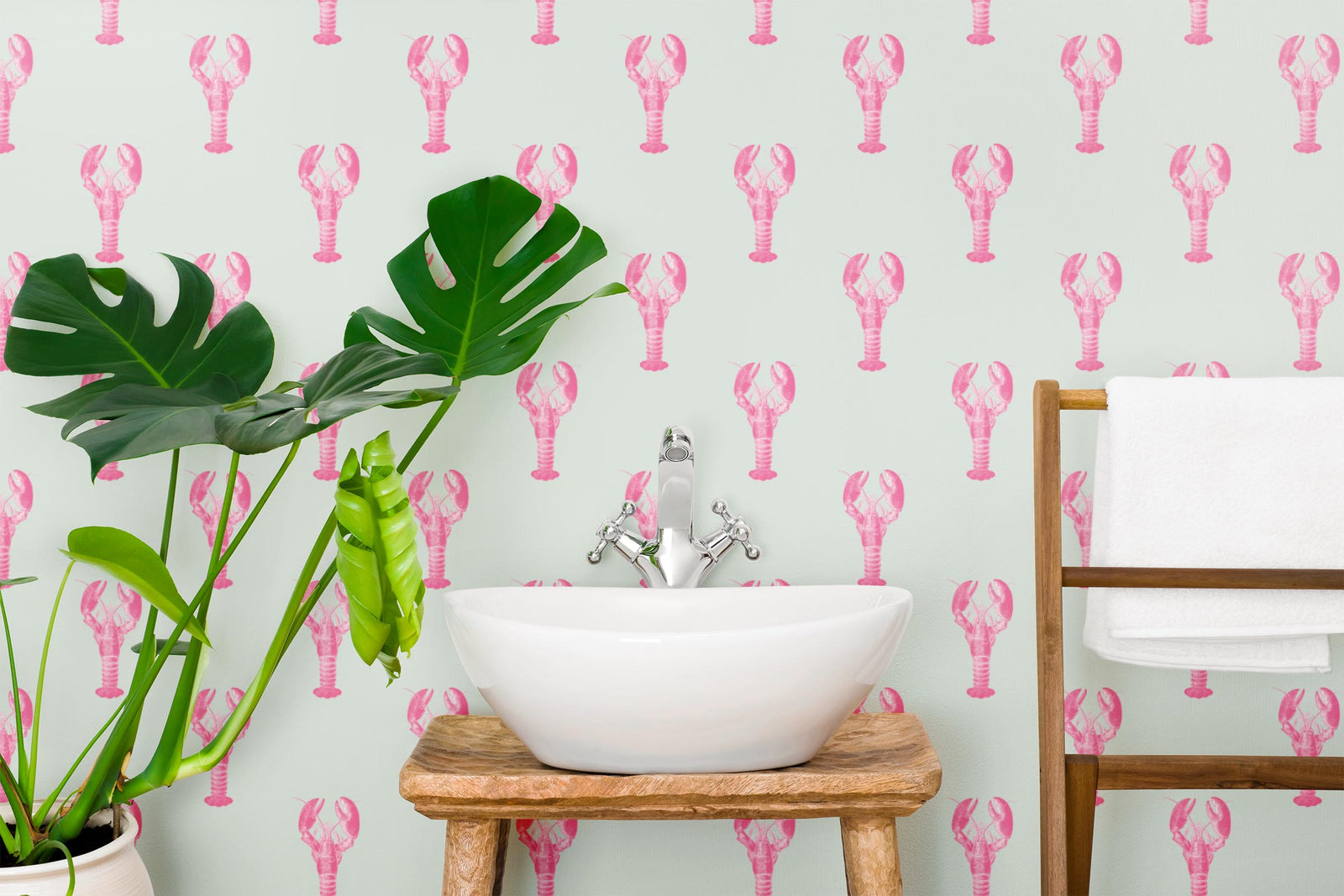 Looking forward to the summer? I am! Not only because the summer is filled with happy healthy energy with more time off and lots of outdoor play, but also because I just absolutely love the seaside which I've been lucky enough to have as part of my summer memories. Anything to do with the sea reminds me of happy days being a child myself, or now playing with my kids on the beach and enjoying the time off and the joyous feeling that beachy vibes give off. 
It's for this reason that I particularly enjoy creating wallpaper designs that reminisce of all things seaside and beach. With my Seaside Wallpaper Collection of coastal wallpaper I can literally wrap your home in the essence of  Long Island in the summertime.  Wallpaper can be so wholly transformative for a living space, giving it  pattern, texture and adding interest to a space. All this makes a home more inviting, an interior you want to get cosy in and discover more of. Ultimately this reflects on the home owner's character of wanting to create an elegant home full of surprises and beauty for people to enjoy themselves in.
Going Swimmingly in Powder Blue. A coastal inspired wallpaper that is both quirky and calm. Use it in a playroom, bathroom, downstairs loo or anywhere where you need a bit of beach house style.
I hope that you love this selection of our Seaside Collection of wallpapers. Be it for your home office, a bathroom in the city or the hallway in your beach house, bringing in a coastal style interior will uplift and take you right back to those fun days in the sun.
Great Balls of Coral - a super fun, coral inspired sleek wallpaper that creates a stylish statement for any interior.
Going Swimmingly is based on 18th century copperplates. A beautiful fish full of intricate detail and subtle colours, creating a calming nautical atmosphere. This wallpaper creates such a beautiful and fun backdrop for a bathroom - but is also great as a wallpaper in any room where you want to exude a sense of peace with a splash of whimsy.
The beloved Lobster Earl Grey - a wonderfully fun wallpaper for coastal cool vibe!
The Lobster series is again based on a copperplate and can be ordered in various colourways. Do get in touch if you're interested in a bespoke colour variation of this design. Lady Lobster in bubblegum was the result of a bespoke order and is now very popular.
The Coral series comes in emerald greens and coral reds and again will work its magic in the city or a coastal retreat. These coral designs are based on vintage botanical prints and create a sense of light and space for you to enjoy.
We have a large range of Seaside inspired wallpaper themes not shown here. Please do have a look at our collections on our website, and feel free to contact Larissa under wallpaper@miloladesign.com to discuss bespoke colourways, or should you have any questions at all.
Have a lovely rest of your day and thank you so much for reading our          Pattern Bites Blog!  Larissa
---