Kitchen Wallpaper Inspiration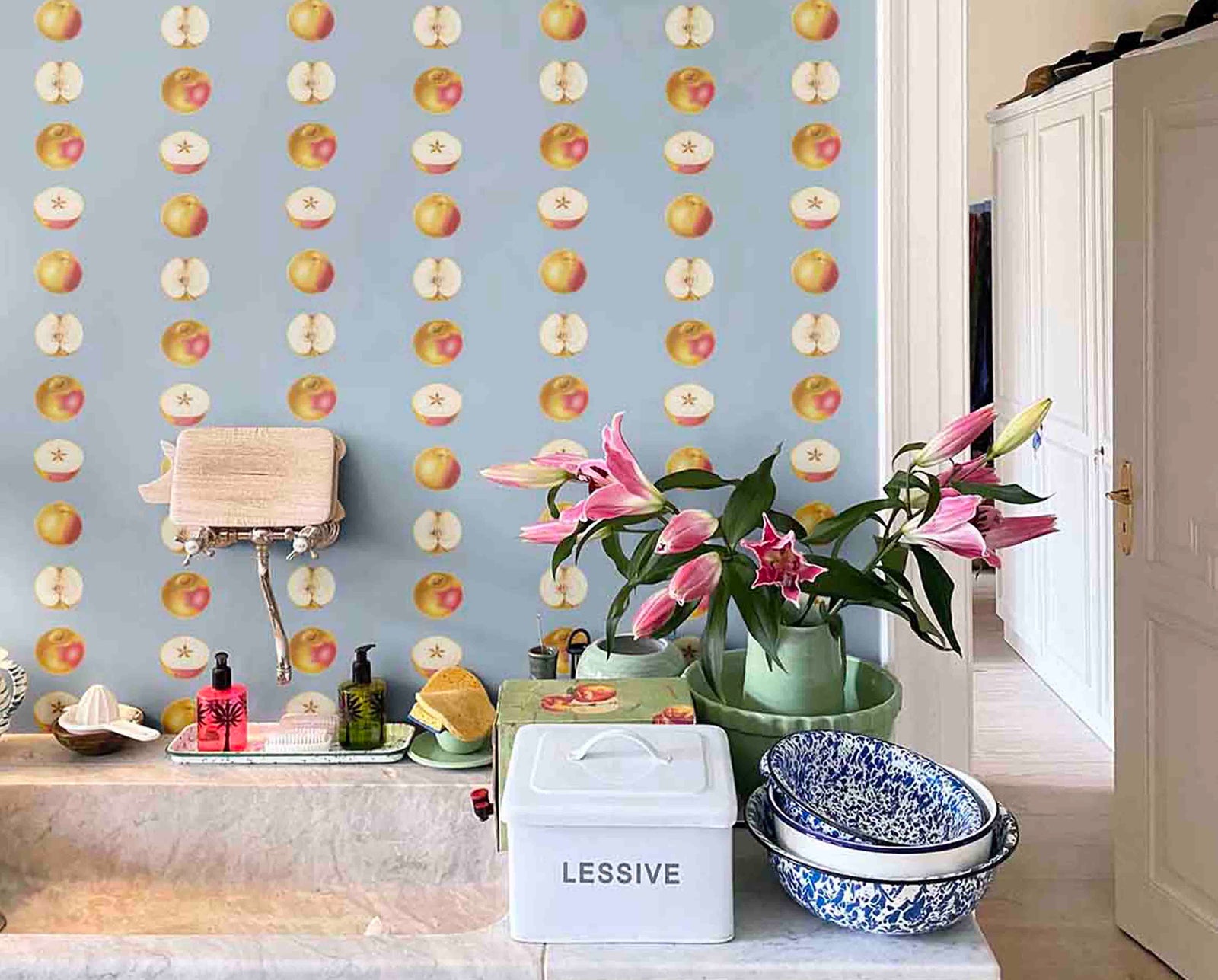 Giving a kitchen not only character but a whole new uplifting energy is what you can achieve with wallpapering the "soul" of your home.  Whilst you might not think a kitchen is the most obvious place to wallpaper - you'll be surprised at how refreshing it is to decorate with wallpaper exactly the room where you spend the most time in with family and friends. The added bonus is that the pretty pattern or bold statement that you've chosen will also distract from the sometimes messy business of cooking and play in this area that should ideally be an inviting hub of the home.
Do get into touch if you would like to discuss a special coating for areas that need that extra bit of protection. You can also simply cover smaller areas of wallpaper with a strip of acrylic for a glossy look and full wallpaper protection around a sink area. We are also very happy to discuss bespoke colourways with you, should you need a wallpaper to work with an interior scheme which we don't have at the moment.
Apple of My Eye is one of our favourite kitchen wallpapers. Here in Mint, but also available in Pale Blue. 
Here are some ideas for giving your kitchen panache and transforming it into possibly your favourite room.
Soul Sister for some bohemian sophistication and allure . Soul Sister is available in Mauve and Chalk.
More Kitchen Wallpapering Inspiration...
Bring the outdoors in with Vines wallpaper which will create a wonderfully light and breezy kitchen experience that will uplift and open up your kitchen space.
---